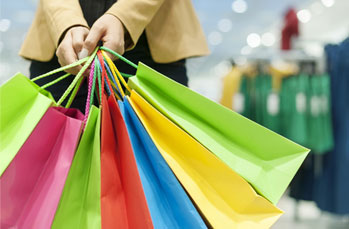 COVID-19 UPDATE
May 29, 2020
To our Customers and Business Partners,
I am very pleased to announce that we have resumed printing again in our plant. This means that we have some catch-up to do on orders received before our mandatory shut-down and our team is always up for a challenge! Please be patient with us as we ramp up and get back to regular print lead times. Check with your sales representative or our customer service team for the latest updates on printed orders.
Freight carriers are also experiencing high volumes and service times are delayed in some areas by several days. We are monitoring this daily and are seeing some improvements already.
We are continuing to receive a high volume of orders for our PPE products: liquid hand sanitizer and disposable masks. Production here too is ramping up to meet the demand.
I'd like to thank you for your continued support – on behalf of the team here at Gunther Mele, we are all glad to be working to help get your stores back to thriving.
Best regards,
Darrell D. King
President & CEO
Gunther Mele
shop by product
Jewelry packaging
Jewelry displays
Bags
Gift packaging
Specialty
Jewelry & Watch Storage
Personal Protection Equipment